Alcoholics Anonymous is a fellowship of men and women who share their experience strength and hope with each other that they may solve their common problem and help others to recover from alcoholism. The only requirement for membership is a desire to stop drinking. There are no dues or fees for AA membership; we are self-supporting through our own contributions. AA is not allied with any sect, denomination, politics, organization or institution; does not wish to engage in any controversy, neither endorses nor opposes any causes . Our primary purpose is to stay sober and help other other alcoholics to achieve sobriety. AA meets at Wesleyan Church Monday through Thursday from 12 - 1 PM. Please see website for further details.
Are you ready to stop dieting and start making real changes? TOPS can help you reach your weight-loss goals by providing you with the tools, information, support, and accountability you need to be successful. After all, this has been a winning formula for TOPS members just like you for nearly 70 years. Weekly meetings can help you take an honest look at the changes you need to make, show you that true health isn't a certain pants size, or even a number on a scale, and help you appreciate who you are on the inside and the outside right now. TOPS meets on Thursday evenings at Wesleyan Church at 5:30 PM. Please see website for further details.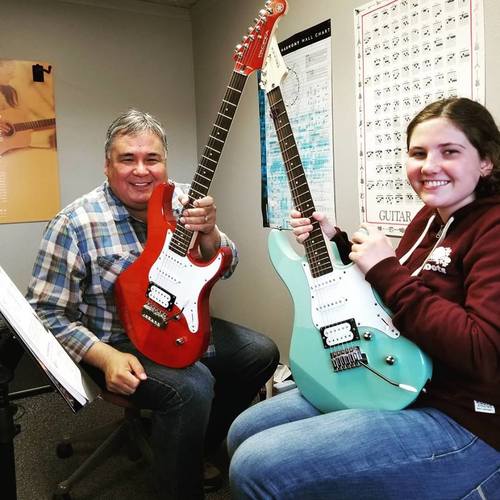 KEN VERHEECKE
GUITAR Lessons
Telephone: (605) 390-4426
E-Mail Questions to:
[email protected]
Ken Verheecke is one of the leaders in Sunday morning worship. He has been playing the guitar since 1978! He also began a musical career around that same time… going full time in 1994. He has years of experience to share and over the last few years, has been feeling that he needed to begin sharing this knowledge to those who have an interest in learning how to play an instrument! Please contact Ken directly for prices and time scheduling, he is very flexible. Tap on the Learn More button below for more information.